Please be aware that the availability of the following benefits may change without notice...
Rewards available from Tier 4
Preferential rates only for Care Professionals
Available from Tier 4
What 

discounts 

do I g

ain

in Tier 4?

 
Now you've reached Tier 4 you have access to some additional exclusive discounts: 
15% off all purchases at Buyagift.com

 

10% off all purchases at Euphoric Image

 

Exclusive ARCO membership 

 
We're always working hard to add more rewards for care professionals, so make sure you check regularly for updates! More information on the above discounts can be viewed below.  
How to Access your Tier 4 Rewards:
Buyagift.com - 15% off all purchases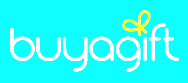 Buyagift is one of the UK's leading providers of experience days. If you're looking for a unique birthday gift or an extra special Christmas present, or just a novel way to mark your own special occasion then Buyagift offers an exceptional choice from which to select (over 4,500 to be more precise!)  
To get 15% off any purchase simply use the code HERTSC152021 at checkout 
Euphoric Image - 10% of all purchases

Euphoric Image specialises in the design and manufacturing of bespoke Lead Overlay-Stained Glass products such as mirrors, windows, clocks, vases and sun catchers. You can even make your purchases individual by getting involved with the design process and choosing from a range of sizes, shapes, and colours. 
To get 10% off any purchase simply use the code Euphoric10 at checkout. If you'd like to get further discounts on multiple purchases, please contact Euphoric Image at euphoricimage@yahoo.co.uk or 07710 500 636. 
Arco – exclusive invitation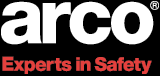 As a Tier 4 affiliate you should now have been sent an exclusive invitation from the ARCO website. Your invitation should include all the information you need to complete your registration.  
ARCO distributes a world-class range of over 170,000 quality-assured, branded, and own-brand products, including PPE (Personal Protective Equipment), workwear, safety footwear, workplace safety and hygiene products.  
If you have not received your invite to create an ARCO account yet then please e-mail info@www.careprofessional.co.uk
Rewards available from Tier 3
The exclusive student discount card
Available from Tier 3
What do I gain in Tier 3?
As a Tier 3 affiliate you now get massive discounts and offers on hundreds of retailers across the UK! Froma new wardrobe to a tasty meal out we've got you covered with a student card, usually exclusive to university students.
How to Access your Tier 3 Rewards:
TOTUM PRO

Benefits of TOTUM PRO
TOTUM is the number 1 student discount card and app giving you access to huge offers on food and essentials, tech, travel, home delivery, fashion, beauty and a whole lot more. With over 200 UK discounts available and 42,000 worldwide, you're sure to find something you love!
How to sign up to TOTUM PRO: 
Please read and complete the form here.
Once submitted you will be sent a personal link to the Totum Pro card registration, where you can purchase your membership card.
Purchase your TOTUM PRO card for only £19.99 and start enjoying the endless benefits!
Rewards available from Tier 2
The Academy Affiliate travel club
Available from Tier 2
What 

discounts 

do I g

ain

 in Tier 2?

 
Now you have reached Tier 2 you get huge discounts and offers on services such as local bus travel, vehicle servicing, car leasing, car hire and more!  Make sure you check here regularly for all the latest travel offers.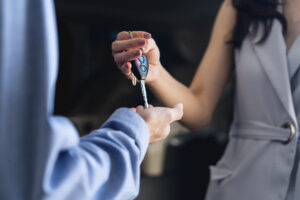 How to Access your Tier 2 Rewards:
Click here

 to request current 

unbeatable deals 

on

 low price car leasing

.

 

Click here

 for

 great offers and discounts on car/motorbike services

 

and parts

 including tyres, brakes, exhausts, and batteries.

 

Click here

 for

 bus ticket discounts

 providing unlimited travel.

 

Click here

 to get 

10% off car and van rentals 

at over 90 UK locations 

 
IMPORTANT – when completing the voucher forms please ensure you select the Academy as your employer and use your Affiliate ID number. 
Rewards available from Tier 1
The employee rewards programme (Discounts and Cashback)
Available from Tier 1

What Rewards do I gain in Tier 1?
As a Tier 1 affiliate, you have access to not just one, but two rewards through our very own Care Professional Rewards, plus XO Care Professional Discounts.

XO Care Professional Discounts
XO Care Professional Discounts entitles you to a wide range of discounts (ranging from 5% to 35%) at over 140 retailers around the UK. Enjoy an array of discounts from food and drink, fashion, travel, health, beauty and more. 
How to sign up to XO:
When you reach Tier 1, you will automatically be uploaded to XO within 7 days.
You will receive an activation email which you must click to set-up your login.
Enjoy your instant discount codes!
Are you in Hertfordshire?
We are changing your additional Tier 1 Herts Rewards Providers. Watch this space and look out for our communications as they are coming soon!
Are you in Nottinghamshire?
Our very own Care Professional Rewards
Discounts and savings at over 800 UK retailers. These discounts/savings will either be applied at the point of purchase, reducing the amount you pay, or as cashback which you can then withdraw to spend on anything you like!
Offers are added daily so make sure you regularly check the website for the latest deals.
How to access the employee rewards programme:
You will receive a registration email with the subject line 'Rewards Gateway'. If you have not received this, please check your junk folder.
If you have not received an email with your rewards login details, then please email contact@careprofessional.co.uk to request this