Frequently Asked Questions
Use this page to view the questions asked the most! Simply click on one of the questions below to find out more…
How much does it cost to sign up?
If you are a care practitioner, you can sign up for free as an Academy Affiliate.
What does the Academy offer me as a care professional?
The learning passport and dedicated online portal are designed to make it easy for care professionals to:
Track your continual professional training and development
Earn points to access perks each time you complete a training course and register it through the academy
Easily demonstrate your professional qualifications and transferable skills to current and future employers
Identify potential career pathways
I am not an affiliate, how do I register?
I cannot find my organisation on the Academy?
If you are unable to find your organisation on the list, please click on the "I can't find my organisation" and you will then be able to type the name of your organisation.
What does CPD stand for?
'
CPD
' stands for
Continuing Professional Development
(this could also refer to the records that show this such as certificates)
How long does it take to have my application validated or declined?
Once you have registered and uploaded a minimum of one certificate, Academy staff members will be able to assess your application, along with your record of training and development, in order to validate or decline your application. This will take around 7 working days.
How can I edit my profile?
Once you have logged into your profile, next to your picture, employment and name there will be a green pencil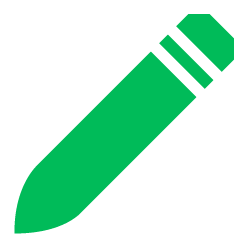 . Click on the green pencil and it will allow you to edit your profile.
How do I know when my certificate has been approved?
Once your certificate has been validated, you will receive an email from The Academy.
How many points do I get for each certificate?
The number of points for each certificate will be based on an internal algorithm and will factor in the following:
Is the learning approved by Hertfordshire Care Providers Association (HCPA)? The reason for this is that we want to monitor the quality of training given to care staff. If the training is not approved, it will still accrue some credits, but not as many as approved training. If you would like to find out about training being 'approved', please email

info@careprofessional.co.uk

Is the learning linked to an external awarding body for which you receive a full (or part of a) qualification?

What level is the learning?

How many hours have been spent directly on the training course?

Is the training face-to-face, distance learning or e-learning?
How do I renew my passport?
Your CPD is linked to affiliation and you will need to renew your affiliation each year. You will notice that there is an expiry date on your membership card and you will be issued with a new card each year so long as you can prove that you have engaged in at least one piece of training or CPD activity related to social care.
Why do you need my date of birth?
Some of our perks will require your
Academy Affiliate ID number
and your
date of birth
to access the perks.
Why should I use my personal email address and not my business email?
By using your own personal e-mail address you will be able to
access your portal at any time
and from any device or computer.
I do not know what type of course my qualification is?
If you are not sure if your course is a CPD Training Course or a Academic studies course, please e-mail us at
info@careprofessional.co.uk
with details about the your qualification and we can then direct you in the right direction.
If I need help, how do I get in contact?